07/24/18: Past—History Café 4: City People and Old Cambridge People
Thanks to all of you for contributing your curiosity and personal knowledge to this conversation about how the social activities of Brattle Brahmins like Susan Nichols; and Irish newcomers, or City People, like Ed Rodley's family, so defined where Cambridge was "from" at the turn of the last century. It's a nuanced story of intense social cohesion, British-Isle origins, Harvard, class, whiteness, and variants of Christianity. Thanks to Katherine and Ed for guiding us!
---
Cambridge Historical Society History Café|Hooper-Lee-Nichols House|159 Brattle Street|Cambridge MA
Tuesday, July 24, 2018, from 6:30-8:00pm
---
A conversation with author Katherine Howe and Society board member Ed Rodley, 4th generation Cambridge Irish-American, about two defining Cambridge types—Brahmins and City People—at the heart of where Cambridge is from.
Also featuring a peek into the Society's archives with a brief look at the Susan Nichols' journals from the late 1800s, with Archivist Maggie Hoffman and Intern Lydia MacKay. Susan raised her family in the Hooper-Lee-Nichols House on Brattle Street and was a member of the West Cambridge community for all of her adult life.
Light refreshments included.
Speakers: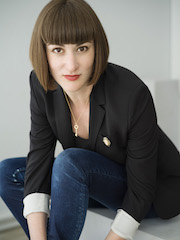 Katherine Howe is a New York Times bestselling and award-winning writer of historical fiction for adults and young adults including The Physick Book of Deliverance Dane, The House of Velvet and Glass, and The Appearance of Annie van Sinderen. The Daughters of Temperance Hobbs, her new novel for adults, will be published in summer 2019. She holds a BA in art history and philosophy from Columbia and an MA in American and New England studies from Boston University.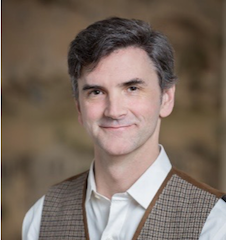 Ed Rodley is a lifelong resident of Cambridge. He received a BA in Anthropology from UMass Amherst and his MA in Historical Archaeology from UMass Boston. He is currently Associate Director of Integrated Media at the Peabody Essex Museum, where he manages a wide range of digital media projects, with an emphasis on temporary exhibitions and the reinterpretation and reinstallation of PEM's collections. His museum career began in seventh grade, when he took part in a Museum of Science volunteer program for Cambridge Public Schools students. He and his wife live in Inman Square in the house he grew up in.