07/09/18: Past — History Café 3 & Walking Tour: Caribbean Community in the Port
We want to thank the fantastic speakers, those who led the walking tour, Joe Galusha and Marian Darlington-Hope, as well as the history café, when we were joined by Cleola Payne and Selvin Chambers, as well as the Lamplighter Brewing Co. for providing a wonderful space, and of course everyone who showed up and participated! We learned a lot about the history and current situation of the Port neighborhood, especially the Caribbean community which has been so central to its story.
Here are some highlights of the evening's conversation:
By show of hands, the audience had mixed feelings about whether they called this neighborhood "The Port" or "Area IV."
We heard a bit about what surprised people to learn on the walking tour including that the Black Panthers took over operation of and ran a breakfast program in the Margaret Fuller House in 1972 and that the Panama Canal was built in large part by men from Barbados, with up to 1/3 to 1/2 of the men from the island working on the project.
We heard about Cleola Payne's background as a lifelong resident of Cambridge how she mostly attended private schools outside of Cambridge, and how being from Cambridge is a point of pride and she actively takes advantage of open lectures and forums/connections to Harvard/MIT people.
We also heard about Selvin Chambers' background. Selvin was also born and raised in Cambridge, he grew up in public housing at Washington Elms, which he says taught him to get along with everyone since his neighbors were very ethnically diverse. Selvin has since lived all over the US and says that he appreciates Cambridge more since he left, particularly how diverse the city is and how vast the social services are.
Marian and Selvin talked about how the demographics of the neighborhood have changed over the years. When Marian was growing up, she remembers children in every apartment. Now, there is one new family on her block with one child. Selvin reflected that many people who did not own family homes have moved on.
An audience member asked what issues are facing the city/neighborhood today:
Our speakers agreed that some of the main problems facing the neighborhood are, violent crime during the spring and summer, gentrification, and the lack of strong partnerships between the community and tech square.
Cleola said that tech companies need to be accountable to residents. Internships and job training – not menial/service jobs – would be great. 
Selvin agreed that tech companies need to be more involved and thinks that direct partnerships with the industry to provide training that could lead to jobs would go a long way.
Marian said that she thinks people need to learn what it is to live in a community; we need to figure out how to connect with young people when they move in.
Our speakers also responded to the question: "What was missing from The Port when you were growing up?"
Selvin: There weren't a lot of open places, now there are a few parks, but we had to travel a few blocks to play on grass.
Marian: There were tensions within the neighborhood, parts of The Port here parents wouldn't let them go.
Cleola: In the 1990s, Columbia Street was not the best place to live; it was missing a sense of safety and security.
---
Cambridge Historical Society Walking Tour|Squirrel Brand Park|268 Broadway|Cambridge MA
Cambridge Historical Society History Café|Lamplighter Brewery|284 Broadway|Cambridge MA
Monday, July 09, 2018, from 5:30-8pm
---
5:30-6:30pm: Walking Tour of the Port with Marian Darlington-Hope & Joe Galusha
Tour starts at Squirrel Brand Park, 268 Broadway, Cambridge MA
We will focus on the history of the Caribbean community in the Port through personal stories in the context of places of work, education, worship, and outreach.

Tour starts at 5:30pm sharp. Please arrive 5-10 minutes early.
Unable to make the walking tour? A 2nd walking tour is scheduled for Saturday July, 14, 10:30am.

This walking tour is generously supported by the Cambridge Heritage Trust. Thank you!
Biographies: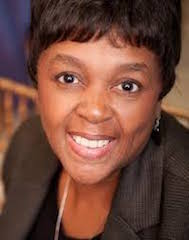 Marian Darlington-Hope is co-owner of Global Learning Partners, teacher, community activist, and life-long resident of The Port/Area 4 neighborhood of Cambridge.

Joe Galusha is an Instructional Technologist at Simmons College with an academic background focusing on the historical intersections of social, gender, and labor history at the local level.
6:30-8:00pm: History Café 3: Caribbean Community in the Port
History Café at Lamplighter Brewery, 284 Broadway, Cambridge MA
Marian Darlington-Hope, Cleola Payne, and Selvin Chambers will lead us in a conversation about the contemporary and future concerns of the Caribbean community in The Port as they relate to its historical context.
Speakers: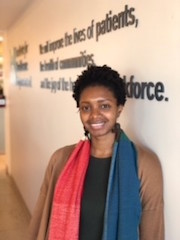 Cleola Payne is a board member of the YWCA and the Port Cafe, a member of the Somerville Arts Council, and is a Project Coordinator for the Institute for Healthcare Improvement and the National Patient Safety Foundation. She has a boundless love for food, nutrition, and community.
Selvin Chambers is the Executive Director of the Margaret Fuller Neighborhood House. Selvin grew up in The Port and has extensive experience working in non-profits and in developing programs focused on youth leadership and development.
Moderator: Marian Darlington-Hope (see above)